RECEPTION ROOMS

All the receptions celebrated in Parco Diana Bellavista are organized starting from one, simple belief: everything must be absolutely perfect. The attention to each detail , an impeccable service, the best cuisine and wine list are only some of the elements that we carefully select, so that your wedding day will be a real unforgettable one.
Unique Receptions
Parco Diana Bellavista: the ideal place for your fairy tale reception.
From the first time you contact us, we will be very attentive in guiding you, step by step, in the choice of the most suitable spaces and of the menu that most satisfies your requirements, as well as of settings that most suit your fancy.
On a such unique day as that of your wedding, everything will be ready for you, so that you can experience only the most wonderful emotions. The building is made by two reception rooms: the Bellavista, which can host 400 guests, e the Diana, the smallest, perfect for a reception with about 100 guests.
Both of them have got a direct access to the beautiful gardens, in which there are elegant gazebos that allow you to set up a part of your celebration outside.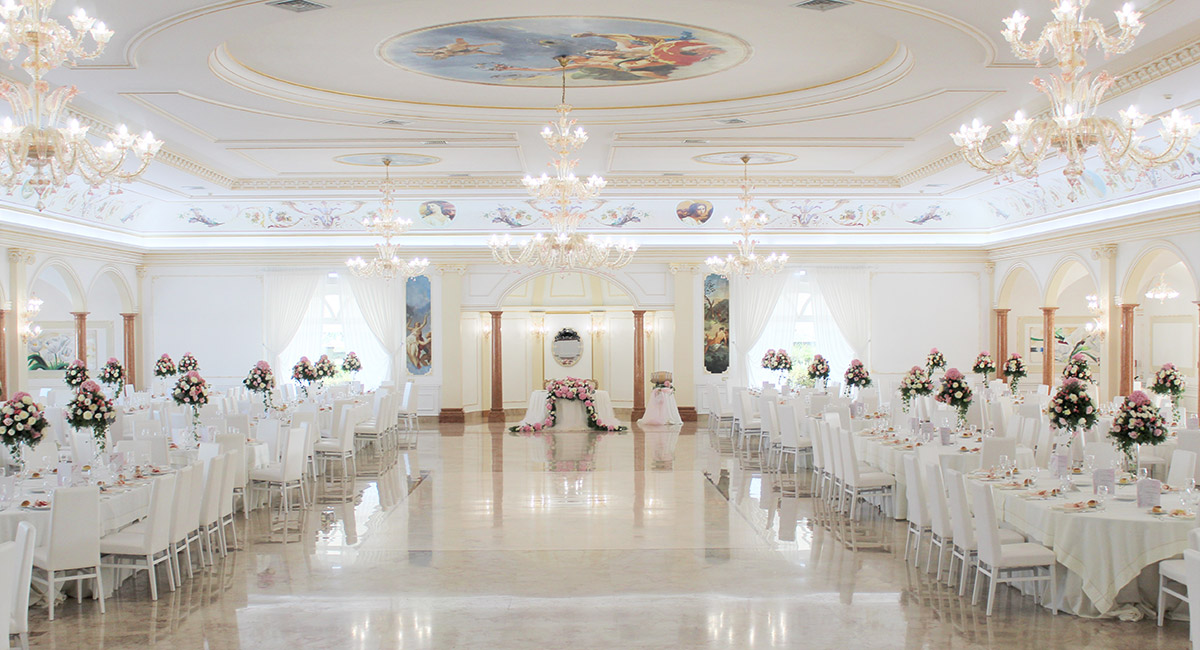 Bellavista Room
For the most demanding receptions
The Bellavista Room, large and elegant, can host up to 400 people. The beauty, the taste, the elegance are the strengths of Parco Diana Bellavista. It is thanks to those premises that we manage to convey intense emotions, with naturalness and uniqueness.
Sala Diana
More intimate and cozy
The Diana Room is the smallest of the two, but as you will see, it has nothing to envy to the Bellavista Room. Recommended to host about 100 guests, it is the perfect place for small receptions, organized by our staff of specialists with great care and passion. Rich and elegant, here you can see how the Diana Room actually is. The precious and refined frescos and the decorations create a perfect mix between art and elegance.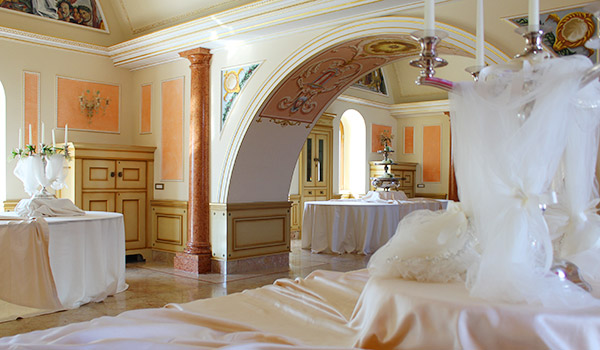 Awards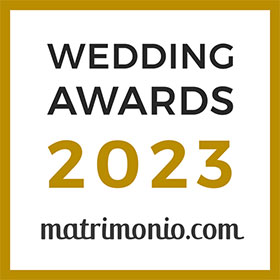 About Us
" We chose this room because it is a room that reflected us in everything first of all with our clothes that we had, it was the one that completed us and then what do we want to say about the quality of the food? Impeccable. Attention to detail. Thank you so much diana bellavista park "

" An unforgettable day in a fantastic structure like yours. Heartfelt thanks to the availability and courtesy of all the staff. Impeccable service. Thanks above all to the kindness of piero and cinzia, two fantastic people .."

" Restaurant visited for the second time in two years, thanks to a baptism. Unlike the first time, yesterday we were hosted in the small, very welcoming, reserved and charming room. Staff always at full disposal, excellent food ..."
PARCO DIANA BELLAVISTA
Strada Statale 7 Appia Km 590+100
75100 Matera (MT)
Mobile: (+39) 342 8516507
Mobile: (+39) 360 965294
Whatsapp: (+39) 348 6569126
E-Mail: info@parcodianabellavista.com

11 Km
FROM THE CITY OF MATERA

70 Km
FROM BARI AIRPORT GET IN TOUCH
Contact Us Now