WEDDING LOCATION MATERA

Your wedding will be served by the best professionals, with impeccable efficiency and accuracy. Great training and steady updating allow the staff of Parco Diana Bellavista to offer you customized solutions, with always new proposals, in order to guarantee a true exclusive event.
Perfect Organization
Parco Diana Bellavista: the perfect place for your fairy tale reception.
All the receptions celebrated in Parco Diana Bellavista are organized starting from one, simple belief: everything must be absolutely perfect. The attention to each detail , an impeccable service, the best cuisine and wine list are only some of the elements that we carefully select, so that your wedding day will be a real unforgettable one.
From the first time you contact us, we will be very attentive in guiding you, step by step, in the choice of the most suitable spaces and of the menu that most satisfy your requirements, as well as of settings that most suit your fancy.
Civil Ceremony
Parco Diana Receptions offers you the chance to organize the legally valid ceremony in a corner of enchanted nature. This presupposes that the civil ceremony is officially celebrated by the mayor or a representative of him, directly in the location. The legal ceremony could be then set by following the chosen theme for your reception, by having at your disposal flower arrangements, coloured textiles and beautiful chairs that give magic to the frame of your "Yes, I do".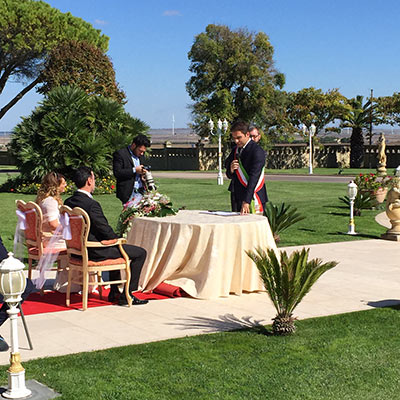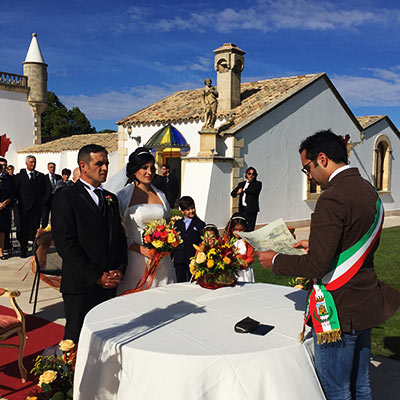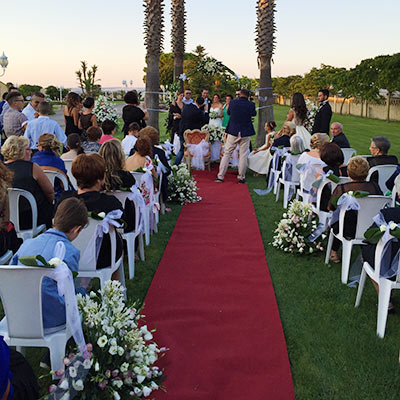 Winter Wedding

On a such unique day as that of your wedding, everything will be ready for you, so that you can experience only the most beautiful emotions.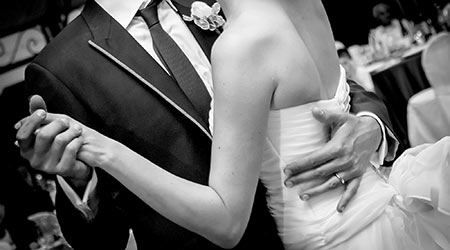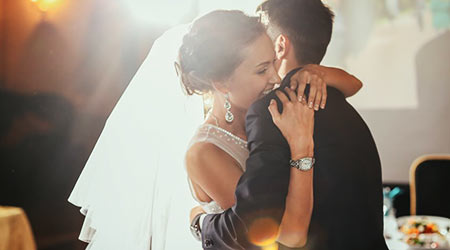 Wedding Cake

The cutting of the cake, symbolic of joint action and union, will be made in the magic setting that only this location can provide, thanks to fountains, light shows and the colours of nature.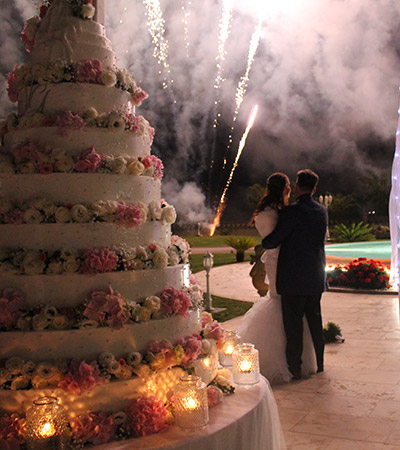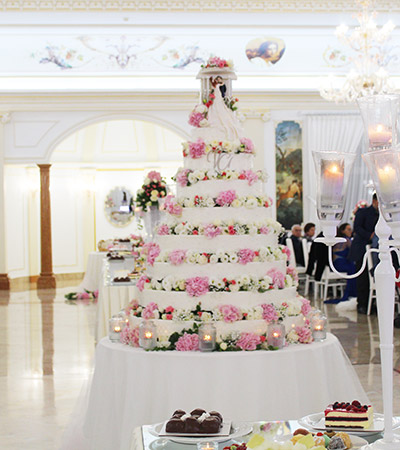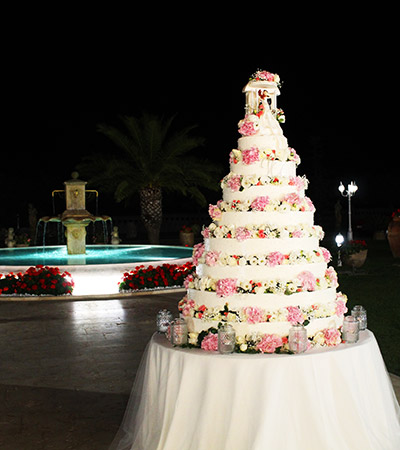 Awards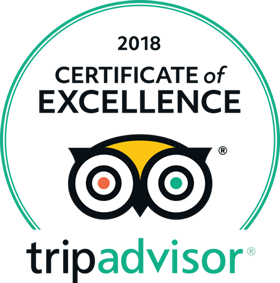 About Us
" On 12th May we celebrated our wedding. It has been a great day, outstanding staff, Nicola is a fantastic person, as well as the sommelier. We received many appreciations for the beauty of the location and for the professionalism... "

" My husband and I have celebrated our wedding day in this magnificent location and with this gorgeous staff! Their professionalism and helpfulness charmed us from the first meeting. I recommend this reception room to everyone... "

" We visited the restaurant for the second time in two years, in the occasion of a baptism. Unlike the first time, yesterday we stayed in the small room, very cozy, comfortable and charming. The Staff has always been very helpful, great food..."
PARCO DIANA BELLAVISTA
Strada Statale 7 Appia Km 590+100
75100 Matera (MT)
Mobile: (+39) 342 8516507
Mobile: (+39) 360 965294
Whatsapp: (+39) 349 5469291
E-Mail: info@parcodianabellavista.com

11 Km
FROM THE CITY OF MATERA

70 Km
FROM BARI AIRPORT GET IN TOUCH
Contact Us Now